2023 Dance at Tippy Was a Success!
Thursday, June 29, 2023
Posted by: TWF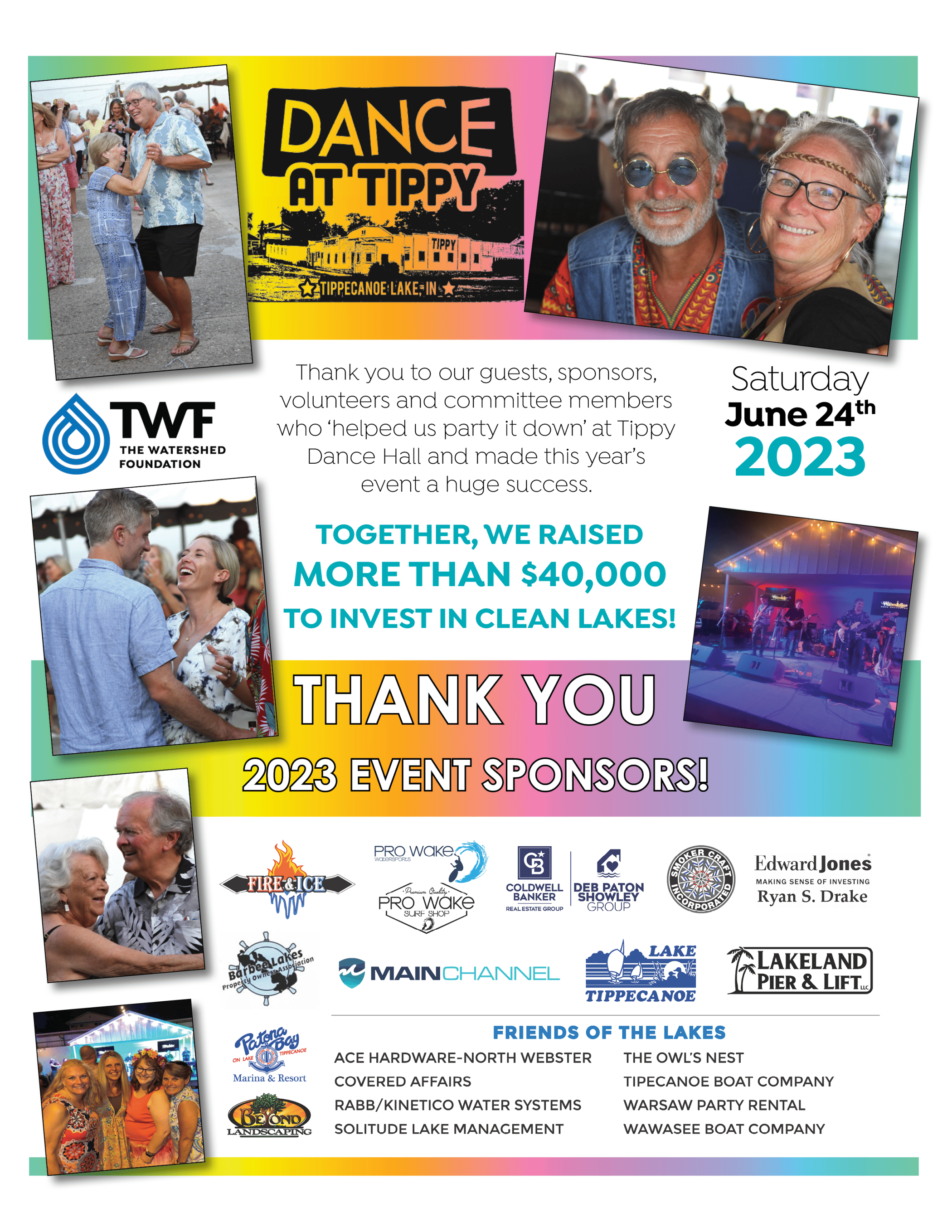 Our 2023 Dance at Tippy, our largest fundraiser of the year, was an incredible success and SO MUCH FUN! Held Saturday, June 24, 2023, the event brought together scores of friends in support of healthy, clean water for our lakes. We raised more than $40,000 to invest in future projects, ensuring a great future for our watershed.
The mood was bright and electric as attendees danced through the decades to the music of the wildly-talented The Woomblies Rock Orchestra. We enjoyed a delicious meal prepared by The Owl's Nest. There were smiles, great laughter and celebration throughout the evening.
We are especially appreciative of the support of dozens of sponsors, donors, volunteers and attendees who helped make the event our very best one yet! We are very grateful for efforts made by our devoted, hard-working committee directed by Lisa Finch and including Lyn Crighton, Natalie Fierek, Paige Hubner, Julie Kuhn, and Kristy Rumfelt.