Healthy Shorelines
Lake Residents Taking Action
Healthy Shoreline Initiative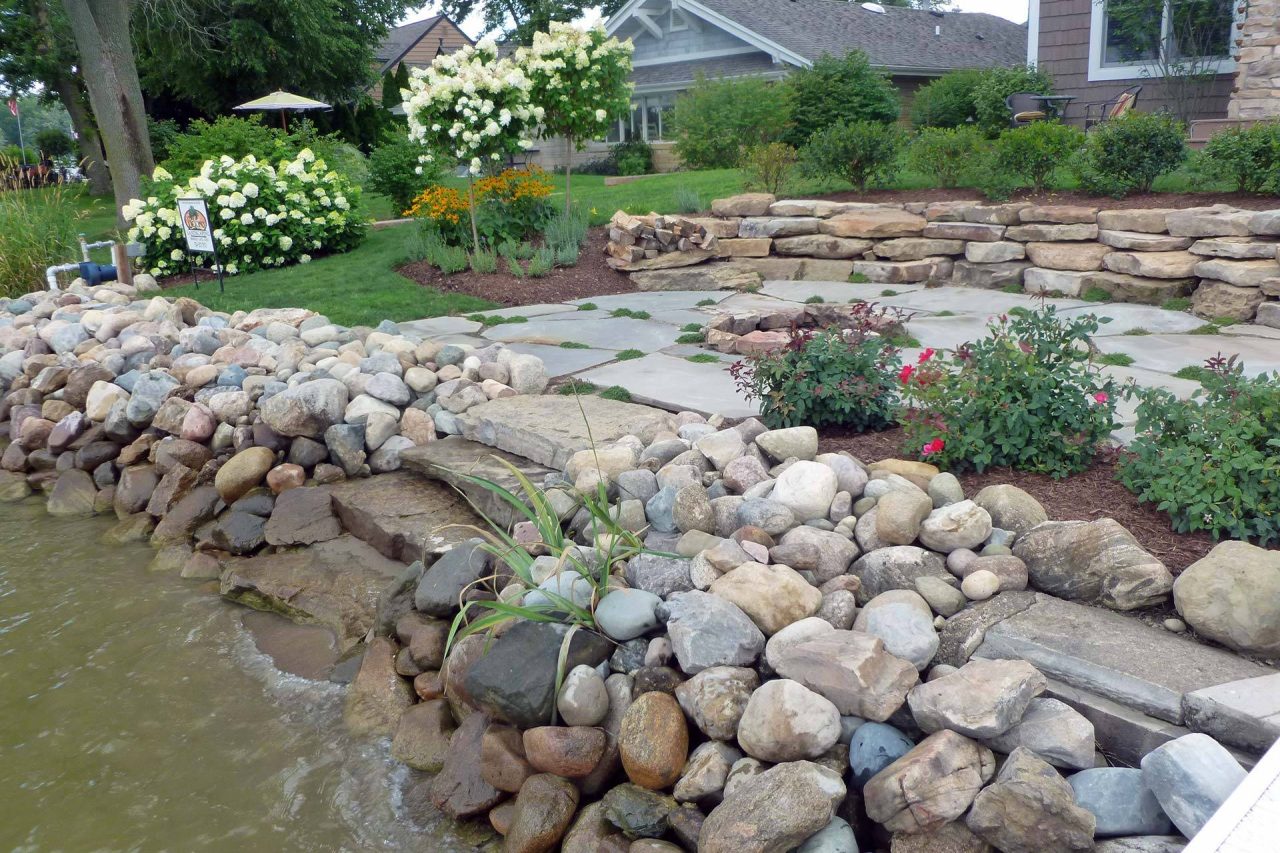 You can turn your lawn and lakeshore into a healthy shoreline! Our award-winning Healthy Shorelines Initiative provides grant assistance to homeowners for shoreline projects that reduce erosion, decrease runoff, and improve water quality and habitat. Projects include refacing existing concrete seawalls, installing new bioengineered or glacial stone seawalls, planting lake-friendly landscaping, and more.
What is a healthy shoreline?
While traditional mowed lawns and concrete seawalls have long been the accepted norm, they aren't natural or healthy for our lakes. They decrease plant life and animal habitat along the shoreline, create added wave action, and contribute to erosion, algae growth, and green muck – among other problems.
Healthy shorelines combine rock seawalls and native plants both on the land and in the water. Bioengineered and glacial stone seawalls help slow wave action, stabilize the shoreline, promote aquatic plant growth, and provide habitat for aquatic creatures. Lake-friendly landscaping includes native plants that slow runoff, filter pollutants, and reduce erosion – among other benefits. With proper planning, natural shorelines can also be incredibly beautiful and low-maintenance, and they don't interfere with recreation.
Resources for Lake Residents
Join us for a Healthy Shorelines Workshop! Learn about healthy shoreline practices and cost-sharing opportunities.
Stay tuned for upcoming workshops.
To learn more about the lake-by-lake impact of our Healthy Shoreline Initiative, check out our interactive project map.
Shoreline Stories
Since 2011, our Healthy Shoreline Initiative has supported over 150 projects, impacting more than 15,750 feet of shoreline on 18 lakes! Take a look at a few successful projects below.
Winona Lake (2019)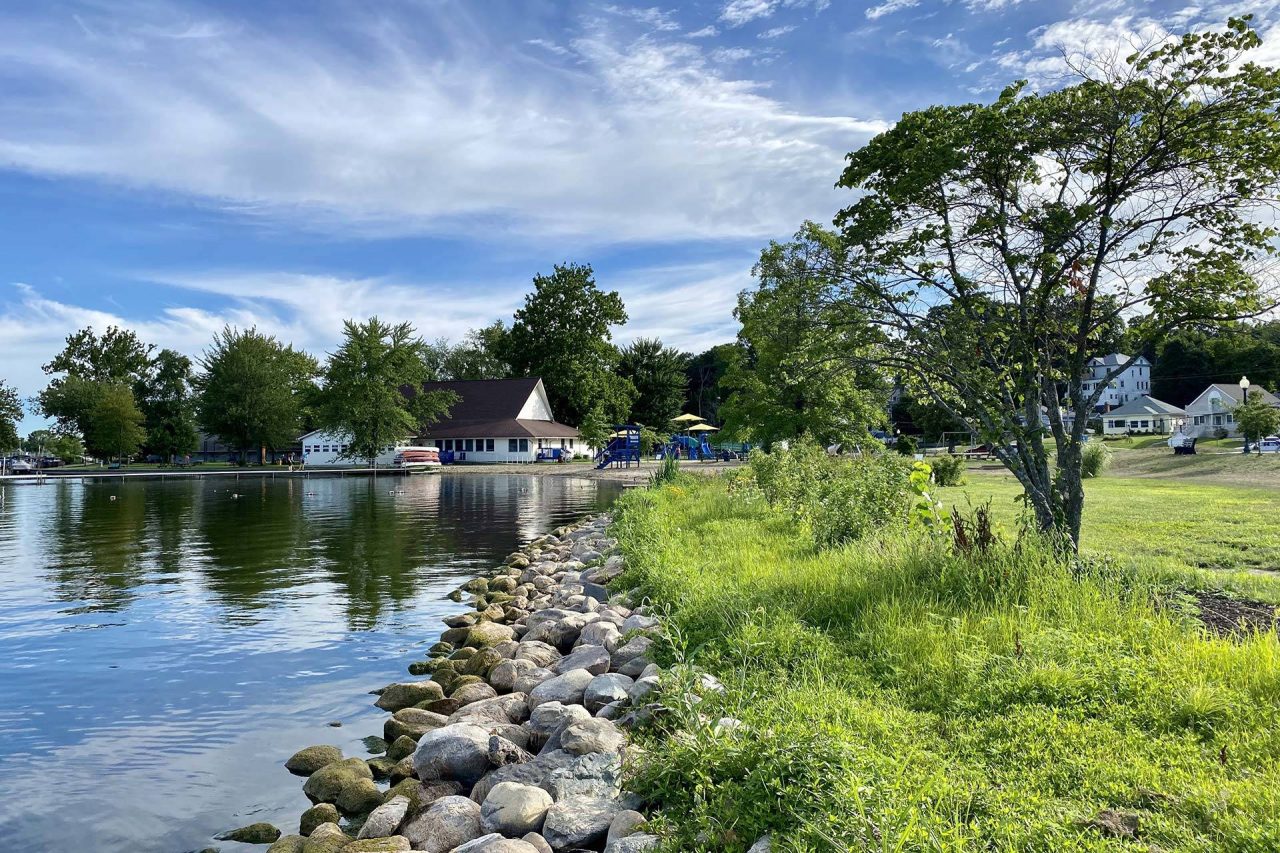 New glacial stone seawall and native plant buffer.
Lake Tippecanoe (2013)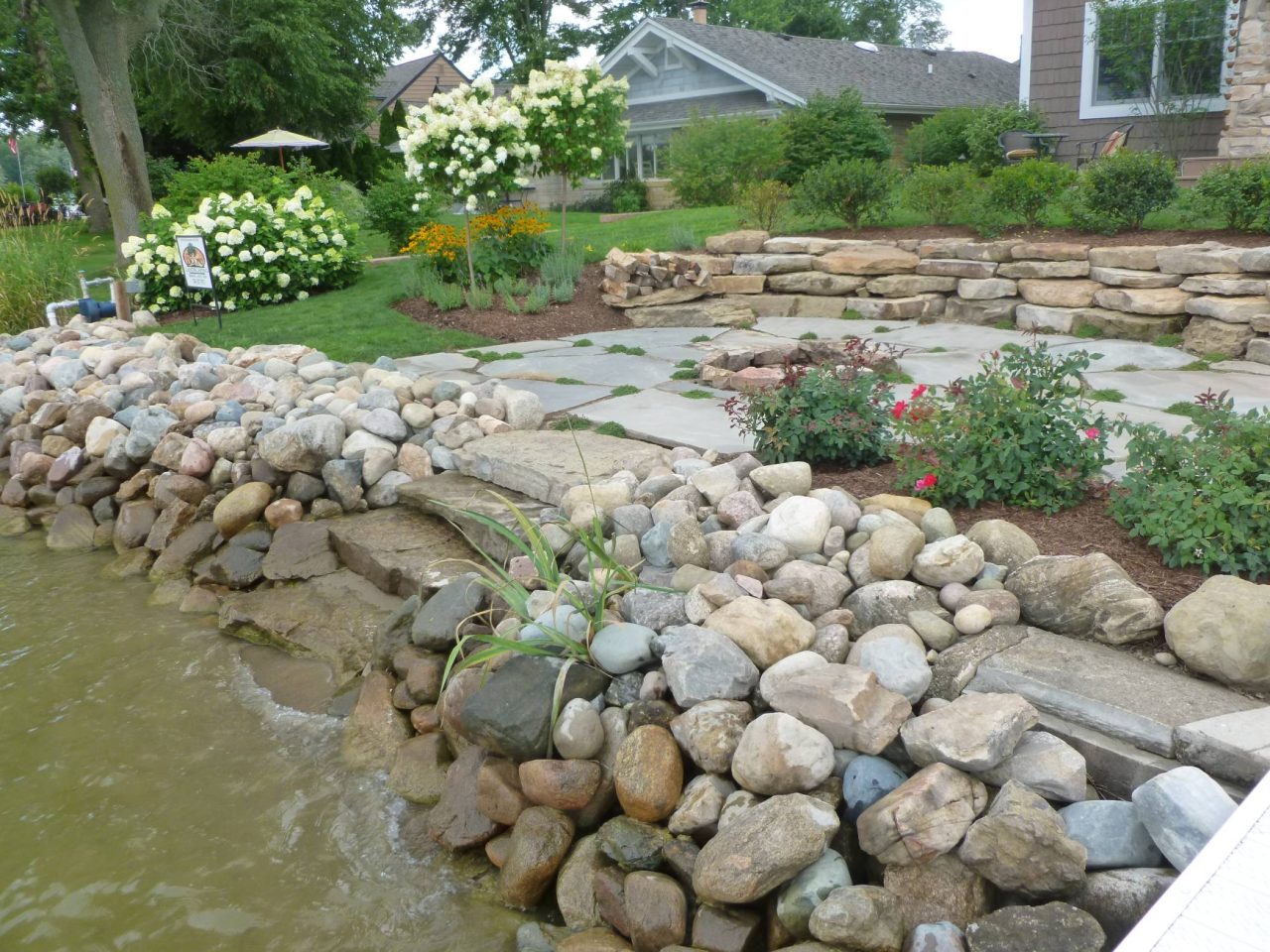 New glacial stone seawall  and native plant buffer.
Webster Lake (2011)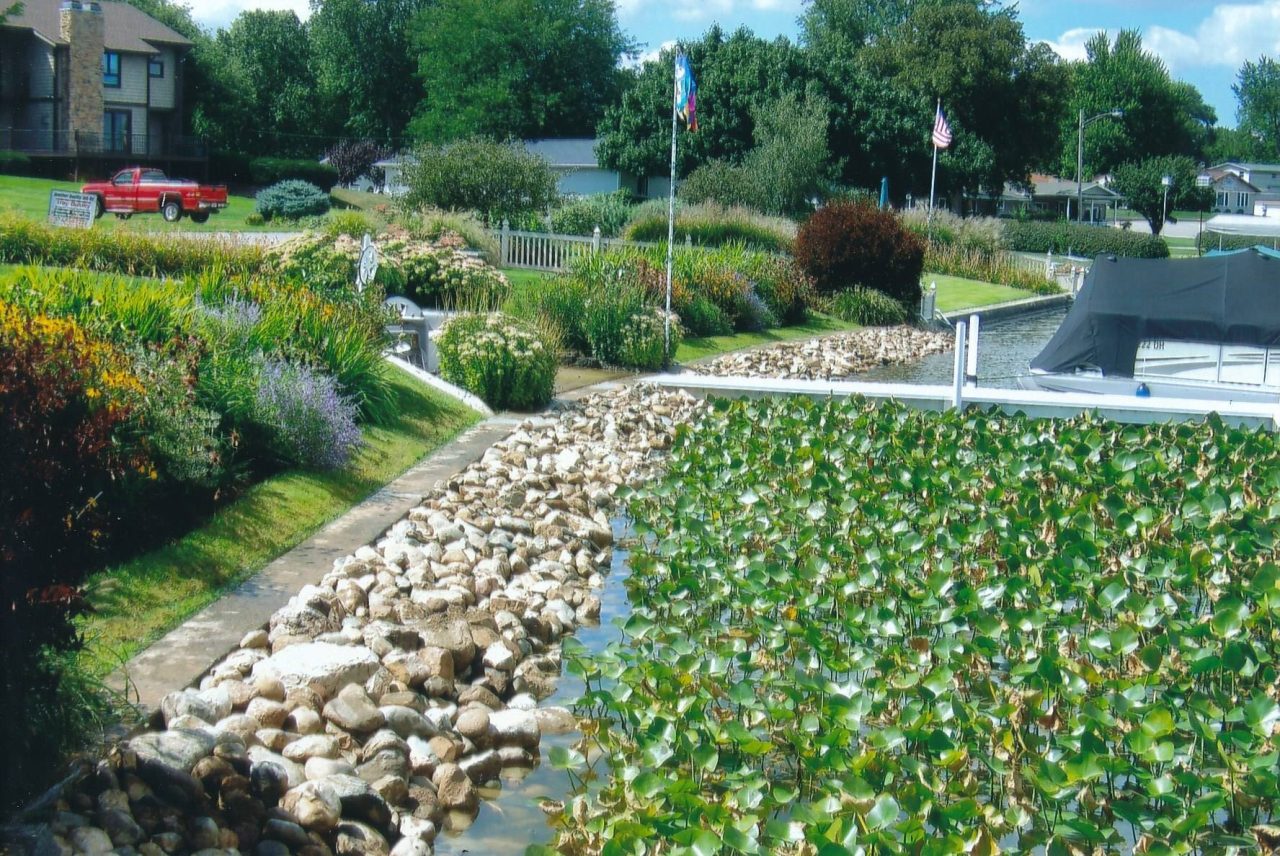 Glacial stone refacing and mixed planting with lily pad bed.
Loon Lake (2012)
Bioengineered seawall using coir logs and native plants.
Learn More