Loon Lake Community Welcomes TWF for Tour, Dinner
Friday, June 30, 2023
Posted by: TWF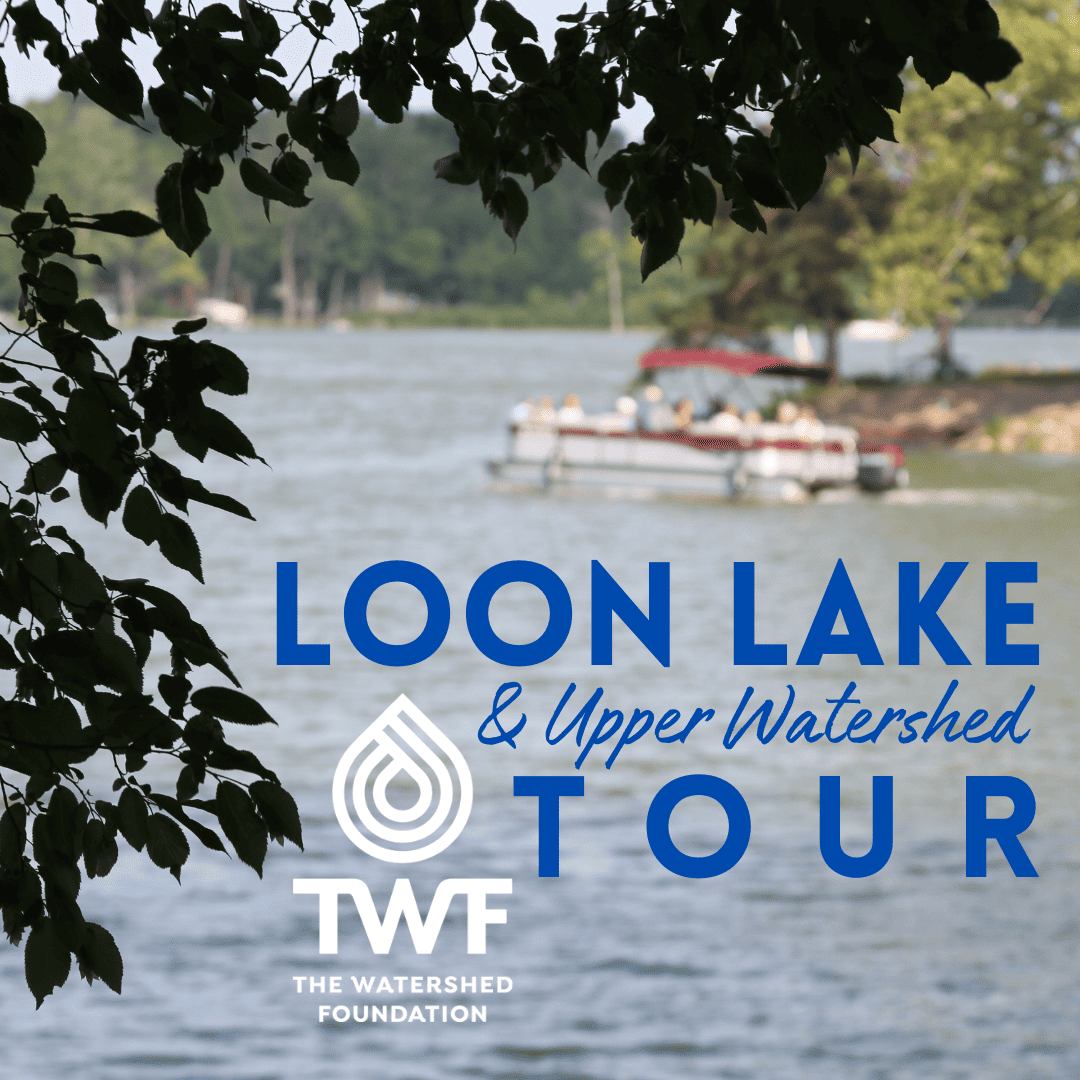 Numerous Loon Lake residents volunteered their time and boats to take visitors on a tour of the lake, showing great hospitality and friendship to guests from several other lakes within the watershed.
Following the tour, a delicious meal prepared by The Square, a restaurant in Columbia City, in the newly constructed pavilion at Loon Lisle Nature Preserve on the lake's eastern shore.
Gary Hicks, a board member with the Loon Lake Association, talked about how the lake residents worked together to purchase the property, build the pavilion and to protect the property for future generations to enjoy.
"Thank you to our friends within the Loon Lake community for welcoming TWF and supporters for a tour of the lake and adjacent watershed areas," said Lyn Crighton, executive director of The Watershed Foundation. "Oftentimes, we don't leave our own lakes and it's wonderful and educational when we can get out and see what's going on at other lakes and how they're working on projects that directly impact our water quality."
For more information about The Watershed Foundation, visit www.watershedfoundation.org