Remembering Shirley King Myers
Wednesday, December 29, 2021
Posted by: TWF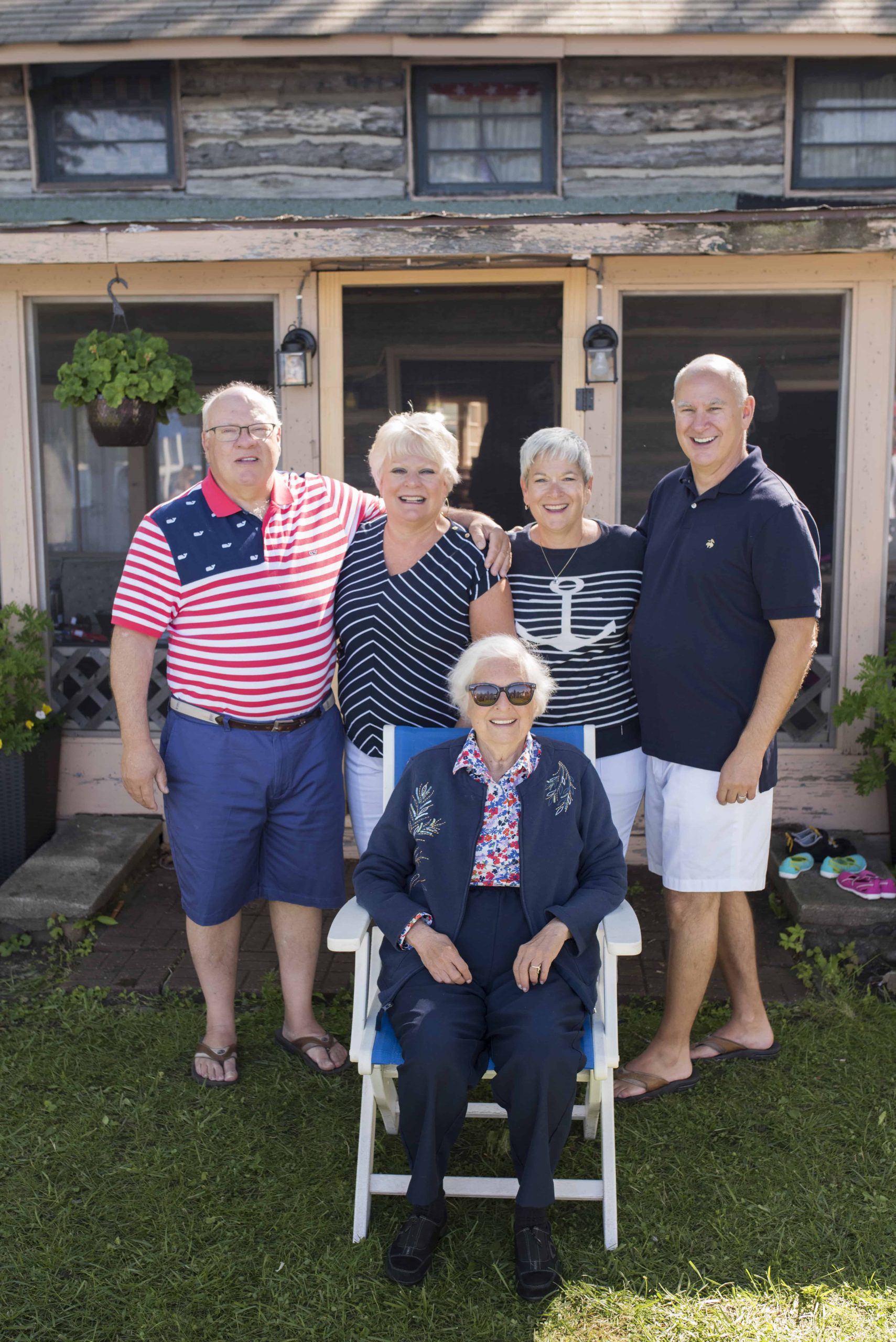 A LIFELONG LOVE FOR LAKE TIPPECANOE
Shirley King Myers' grandfather, WZ King, was one of the earliest landowners on Lake Tippecanoe. In 1912, he built a rustic log cabin for the family, and it was there that Shirley's lifelong love for Lake Tippy began. She spent her childhood summers in that cabin, and over the years, she continued the tradition with her own children, her grandchildren, and her great-grandchildren.
"Our mom was amazing," remembers Ginny (Myers) Shaffer. After Shirley's husband, Dr. Donald Myers, died in 1963, she raised her four young children as a single parent. Through it all, the cabin continued to offer her family a place to gather, connect, and relax.
The Myers children–Jack, Bill, Betsy, and Ginny–recall those childhood lake days with deep affection. "We are extremely blessed to have spent summers in that log cabin on Lake Tippecanoe." The kids had friends up and down the seawall and spent their days swimming, boating, skiing, fishing, and card playing. Shirley loved the 4th of July, so the family watched fireworks from their boat as they were lit off from the shore. These days, the four siblings feel fortunate to continue that legacy, enjoying summers at the lake with their own grandchildren–the sixth generation!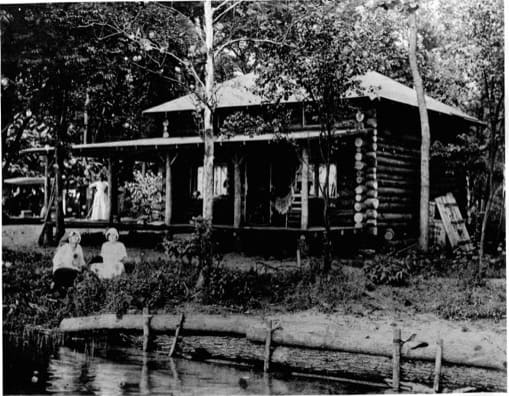 HONORING THE LEGACY
Over the years, time and the elements took their toll on the structure of the cabin, and in December 2020, after more than a century, it was torn down. The cabin was historically unique as well as beloved, so Wayne and Ginny Shaffer salvaged as many logs and iconic mementos as they could, repurposing them into a new lake home. "Just being at Tippy all together keeps the memories alive. Our mom always said that it is the memories, not the house, that holds the most significance."
Shirley Myers passed away on November 18, 2020. In her honor, Jack, Bill, Betsy, and Ginny recently made a gift to The Watershed Foundation. "The lake is something that ties all of us together. As 'lakers,' we want the quality of the lake to last. We wish to honor [our mother's] memory so that generations to come may have those same memories."