Leaving the Land Better Than He Found It Serves As a Guiding Principle for TWF's Scott Zeigler
Wednesday, August 2, 2023
Posted by: TWF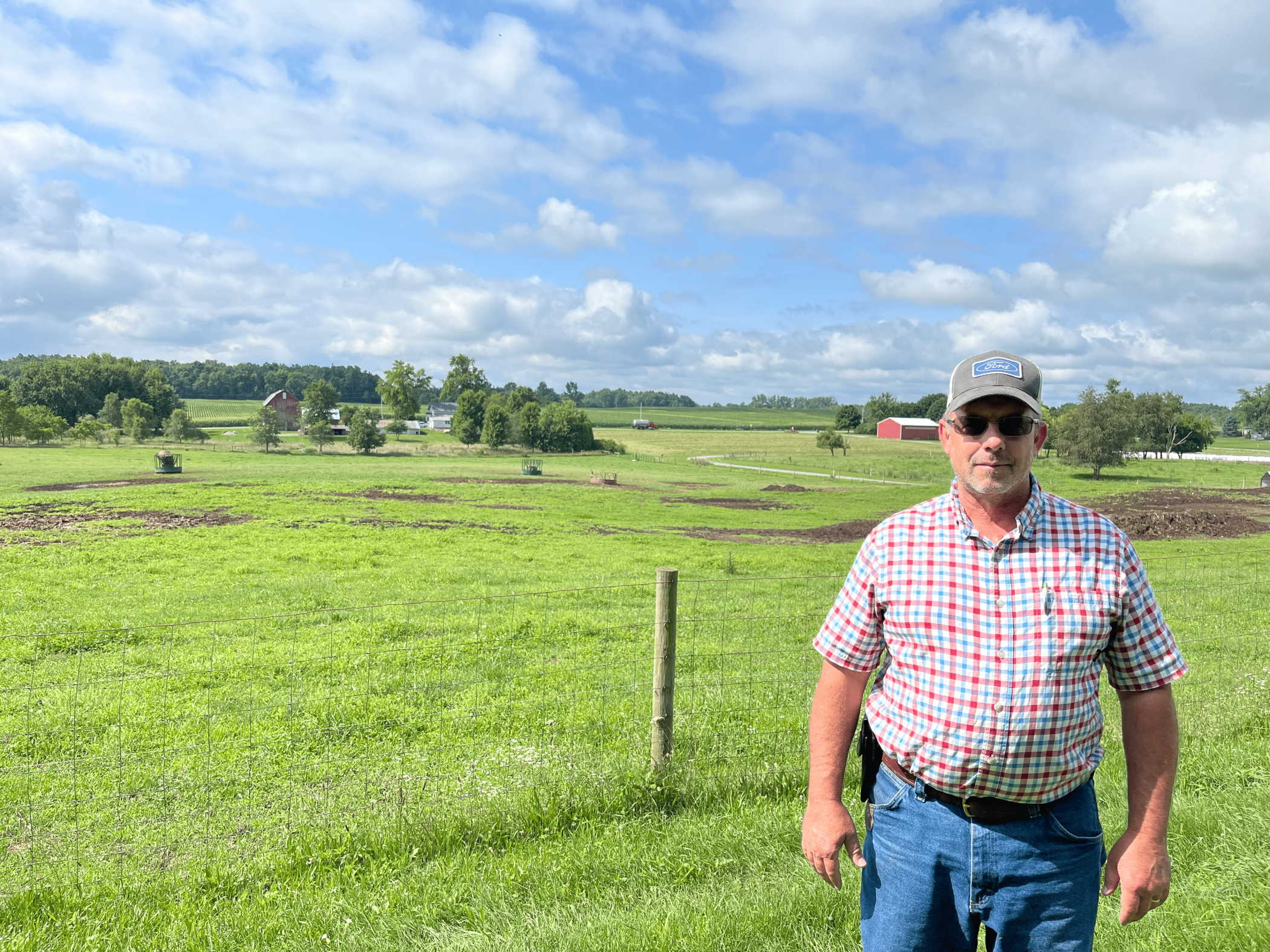 "My upbringing taught me to leave things better than I found them," says Scott Zeigler, Watershed Conservationist for TWF. That deceptively simple principle has guided Zeigler's life and career, including the way he cares for his family's 100-acre farm in Noble County, near Wolf Lake.
Zeigler, a third-generation farmer, has had a lifelong connection to agriculture. He studied land survey engineering at Purdue and has been a surveyor since 1986, including 16 years of public service as the Noble County Surveyor. He now owns a private survey business, employing eight people and continuing to work full-time himself.
Zeigler is a surveyor by trade, but he's a farmer at heart. In 2013, he moved back to the family homestead, bringing a new approach to farming.
"As an engineer, I enjoy solving problems and finding creative solutions. And as a steward of the land, I want to leave my farm to the next generation better than how I received it," he says. With problem-solving and stewardship in mind, Zeigler shifted the farm's focus from crops to cattle and began using conservation farming practices. He now raises 100 percent grass-fed beef in a dedicated no-till, cover-cropping operation.
All of Zeigler changes are intended to improve soil health on his farm. "The goal is to increase organic matter by 1-2 percent while I'm here," he says. Building soil health isn't just about leaving a legacy; it's also a creative, practical, and positive solution to multiple problems. Healthier soil can boost productivity and profit for farmers, and it helps filter stormwater and runoff, protecting the quality of our lakes and streams.
As a watershed conservationist, Zeigler is passionate about helping fellow farmers understand these principles and make informed changes, however small, that work well for their own operations. Over the last ten years, he has partnered with numerous farmers across Noble and Whitley counties, providing technical perspective and assistance, connecting them with resources, and coordinating water quality projects through TWF's Soil Health Initiative.
Zeigler brings his rich professional background, his deep knowledge of farming, and his seasoned perspective to that work. He knows how difficult it is to set aside "the way we've always done things" in order to try something new. He knows change takes time–because he has been a changemaker. But he firmly believes the positive results will benefit everyone, including future generations.
"I'd rather see long-term, gradual change even if it takes 5-10 years to get there," Zeigler says, "Because it will make a lasting difference."
We're grateful to Scott for 10 years of dedication to TWF and our farming community, and for his efforts to build a healthier watershed for all!