Ask Lyn: Summer 2023 brings great TWF events
Tuesday, April 4, 2023
Posted by: TWF
Lyn: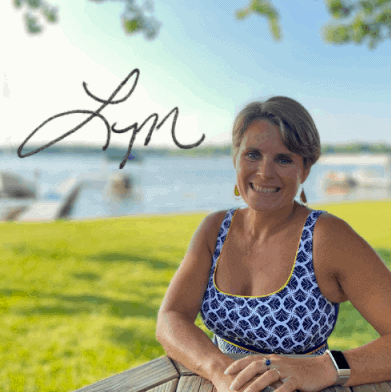 I recently moved to the lake and have become aware of The Watershed Foundation and the incredibly important work you do for water quality. My grandkids will be swimming here this summer and it puts my mind at ease that your organization is working hard to keep it clean for them and for future generations!
I am eager to get involved and I'd like to get some of your events on my calendar. What do you have planned for the coming months?
Signed, Nancy the Newby
Nancy:
Welcome to the waters of the Upper Tippecanoe Watershed! Water quality is very important and we are all part of the solution when we work together! Below you will find events we have planned this summer, along with many being held with our partner organizations. We'd love to see you there and help you get involved!
Events for Summer 2023
Earth Day – May 6 from 10 a.m. to 2 p.m. at the Wawasee Area Conservancy Foundation (on SR 13 south of Syracuse). Visit our Clean Waters Partnership booth. Free for all ages.
Healthy Shorelines Workshop – June 1 from 6 to 7:30 p.m. at the Winona Lake Senior Center. Free workshop with speakers from TWF and the IDNR sharing information about different healthy shoreline practices, permitting requirements, and grant funding. Call (574) 834-3242 or email Paige@watershedfoundation.org to register.
Hoosier Riverwatch Training– June 15 from 8:30 a.m. to 4:30 p.m. at the North Webster Community Center – Free citizen science training in volunteer stream monitoring. Call (574) 834-3242 or email Paige@watershedfoundation.org to register.
Native Plants & Pollinators Workshop– June 19 from 7 to 8:30 p.m. at the Wawasee Area Conservancy Foundation. Free plants are provided to the first 30-people who register, but don't worry, more than 30-people can attend this amazing workshop! The free 6-pack of plants is sponsored by The Watershed Foundation and provided by Clayton Garden Center. Call (574) 457-4549 or e-mail Pam@wacf.com to register.
Indiana DNR Safe Boating Class– June 21-22 from 6 to 9 p.m. each night at Patona Bay Resort and Marina. This event is sponsored by the Lake Tippecanoe Property Owners Association and The Watershed Foundation. Registration opens May 1 at https://register-ed.com/events/view/193507
Dance at Tippy– June 24 from 7 to 11 p.m. at Tippy Dance Hall. Tickets go on sale May 1 at www.watershedfoundation.org/dance2023.
Tippy Cottage Tour– July 29 3 to 7 p.m. Tickets now on sale at www.watershedfoundation.org/TippyTour2023.
Snapshot Water Monitoring Day– September 21 from 2 to 6pm. Volunteers are invited to help take a "snapshot" of our water quality by testing stream sites throughout the watershed. No experience required. For more details and to register, email Paige@watershedfoundation.org.
We can't wait to meet you and look forward to your presence at TWF events!
Lyn