Pete Smith: A Lifelong Love for Chapman Lakes
Monday, December 5, 2022
Posted by: TWF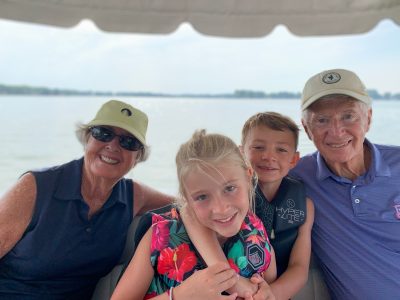 Pete Smith has loved the Chapman Lakes for a very long time – a lifetime, really. In 1930, Pete's uncle Fred purchased Top Notch Cottage, a small home on Little Chapman where Pete spent his childhood summers swimming, fishing, paddling and putting around in his six-horsepower motorboat.
"It's a beautiful lake," says Pete. "Great temperatures, very swimmable. But it's the historical ties that draw me back."
Over the years, Pete returned to the lakes with his wife and two children. The Smiths purchased their first cottage on Big Chapman in 1978. Later, two houses on this and the neighboring property were constructed. Though Pete's job at Armco Steel Corporation often required the family to move, they anchored themselves at the lake in the summer. After Pete retired, they came home to Chapman full-time.
These days, Pete enjoys sharing with his five grandchildren all the beauty and fun the lakes have to offer: skiing, sailing, paddleboarding, windsurfing and especially fishing.
"We all love fishing," he says. "In our family, when you turn 1, you get a tacklebox for your birthday."
"WE HAVE A LOT OF WORK TO DO"
When you love a place for more than 80 years, you bear witness to its many changes, for better or worse. Pete has watched the forested shoreline of the Chapman Lakes gradually succumb to real estate development. Small cottages make way for large houses. Little motorboats now compete with large wakeboats, which stir up the lake bottom and damage shoreline ecology.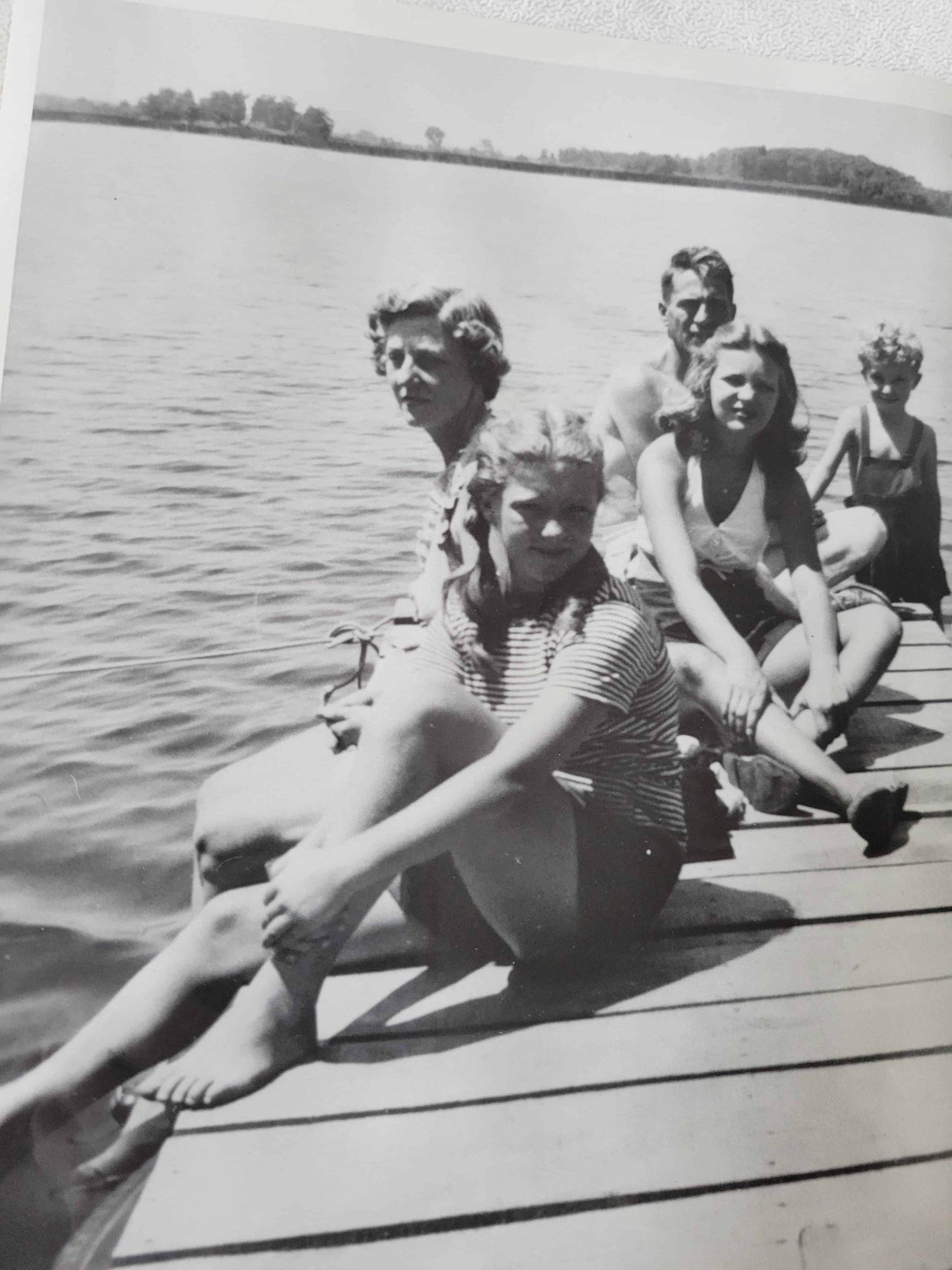 "The look of the lake has changed so much. Years ago this view was all reeds, which are my favorite kind of water plants," Pete says. "They're all gone now."
In an effort to protect the lakes, Pete has been involved in several local organizations, including the Chapman Lakes Conservation Association, Chapman Lakes Foundation, and The Lilly Center for Lakes and Streams. Pete was on the CLF Board when he learned about The Watershed Foundation through a friend, Board Member Emeritus Vicki Bolles.
"We [CLF] were so busy fixing problems in the lake, trying to get rid of weeds, trying to dredge. Then I became aware of what TWF was doing." TWF was addressing pollution at its source on the land before it ever reached the water, through healthy shoreline projects, conservation agricultural practices, public awareness campaigns, and more. That was an effort Pete wanted to support.
Since then, Pete has been an invaluable ambassador for TWF, says Director Lyn Crighton. "He connects our organization with people who care about our mission, especially as we have expanded our work into the Warsaw and Winona Lake areas."
Each local organization has a unique and valuable role to play in protecting our lakes, explains Pete. "The Lilly Center keeps score with sophisticated equipment to evaluate water quality. Lake associations get stuck fixing the results of pollution problems that come into the lake, through weed treatment and dredging. But TWF has the biggest challenge. They really contribute the most to improving the big, expensive problems which come from runoff in the watershed. That's why I feel TWF needs the most support of all."
The Chapman Lakes boast good water quality, in part because their water comes from underground springs that help to offset damaging runoff from farm fields. "We can't take that for granted, though," says Pete. "We have a lot of work to do." Structural improvements like sewer installations make a difference, he explains. So does increased awareness about how the lakes impact our economy and our wellbeing.
"The lakes are our community's most important asset. They need the most protection."