Ceremony celebrates groundbreaking for the Tippecanoe-Chapman Regional Sewer District
Wednesday, December 14, 2022
Posted by: TWF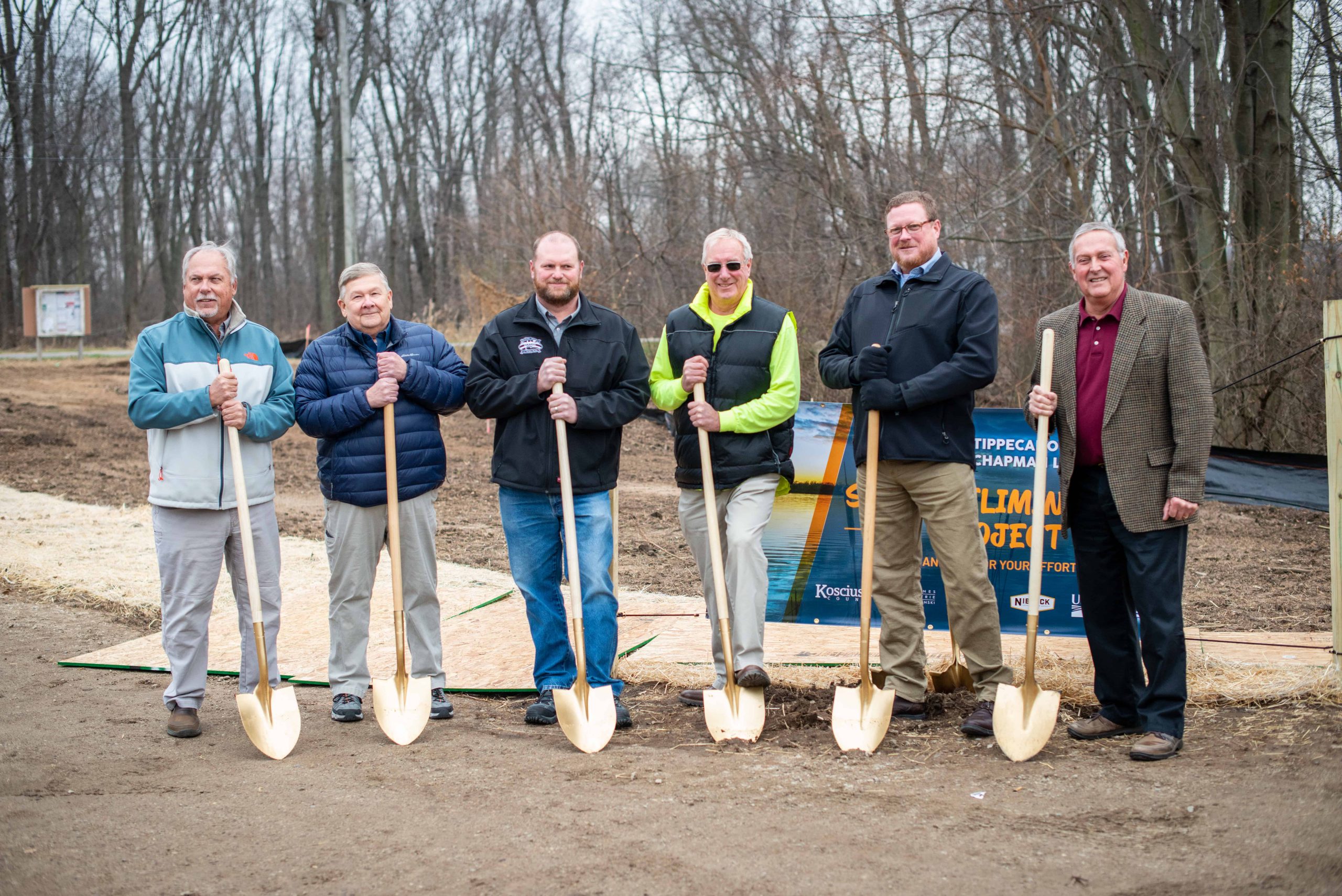 Last Thursday, December 8, marked an important day not only in the timeline of our local lakes, but also in the history of The Watershed Foundation.
On that day, a groundbreaking ceremony was held to officially mark the beginning of construction on the new Tippecanoe-Chapman Regional Sewer District — a project that's true beginning aligned with the beginning of The Watershed Foundation itself over 25 years ago. At that time, many residents began pursuing installation of a sewer system, but it was a long, often uphill battle. Some of those passionate people put their energy into founding the organization known today as The Watershed Foundation with a goal of championing water quality in the Upper Tippecanoe River Watershed.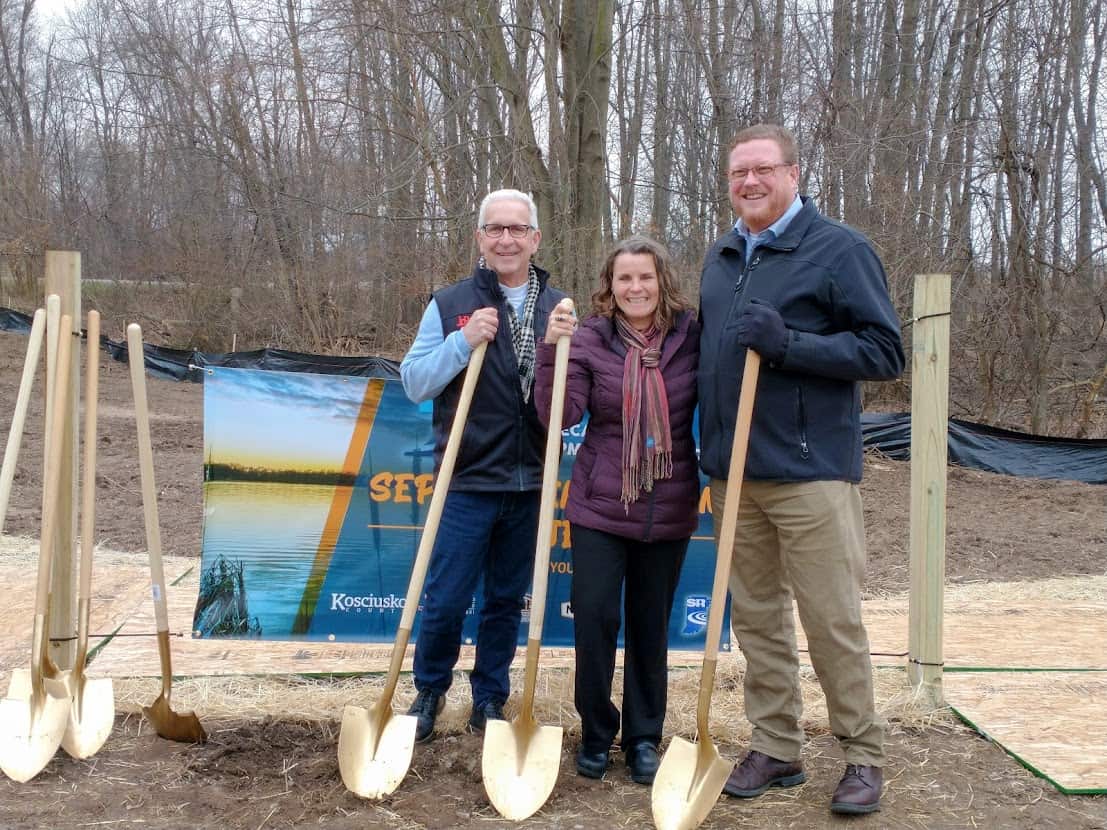 25 years later, some of those close to the project from the beginning were among those present to celebrate the groundbreaking for the Tippecanoe-Chapman Regional Sewer District.
The $51 million dollar project will help reduce pollution in the Upper Tippecanoe River Watershed by redirecting and treating sewage instead of using homeowner septic systems. Called "the largest infrastructure project in the history of Kosciusko County," the project is a collaborative effort of many entities and individuals utilizing funds from the Indiana State Revolving Fund loan program and also the United States Department of Agriculture's Rural Development fund.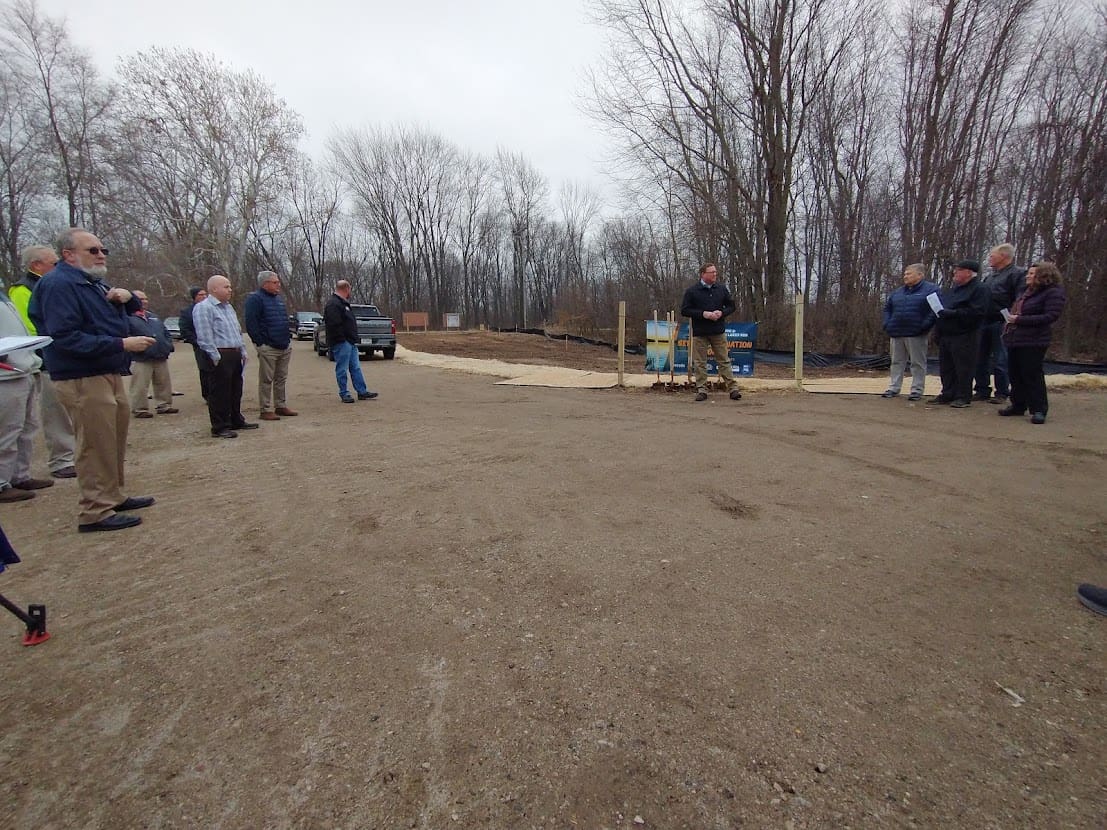 Here are comments shared by TWF executive director Lyn Crighton:
"This is a Momentous occasion; dare I say a "watershed" moment.
I am the Director of TWF, a nonprofit org founded in 1997, 25 years ago as a result of the first failed attempt to create a sewer system around Lake Tippecanoe.
Another attempt was made 10 years later in 2007, and it too was unsuccessful.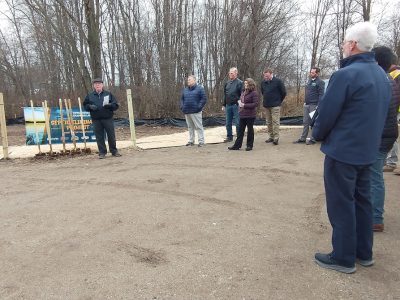 10 years later in 2017 a small, but passionate and persistent group undertook a new grassroots campaign for this important cause – and we are standing here today to celebrate this success! 
TWF  has been taking action for 25 years to protect and improve water quality in more than 60 lakes in our local communities. We take action by engaging landowners and uniting partners to stop pollution at its source. 
We have invested nearly $10 million and over 250 projects on the land and the lake shores – and water quality is in fact improving. 
But this is – by far – the biggest project, and I can't wait for our community to reap the benefits TODAY & for future generations."
For more coverage  of the event, read the story written by Ink Free News here.