Rules and Conditions
Picture Your Watershed Photo Contest
Contest Rules
Please carefully read the following rules, terms, and legal conditions before entering the Picture Your Watershed Photo Contest.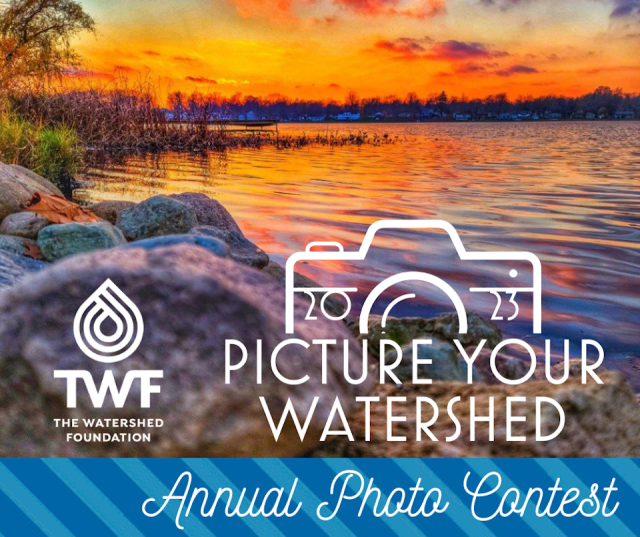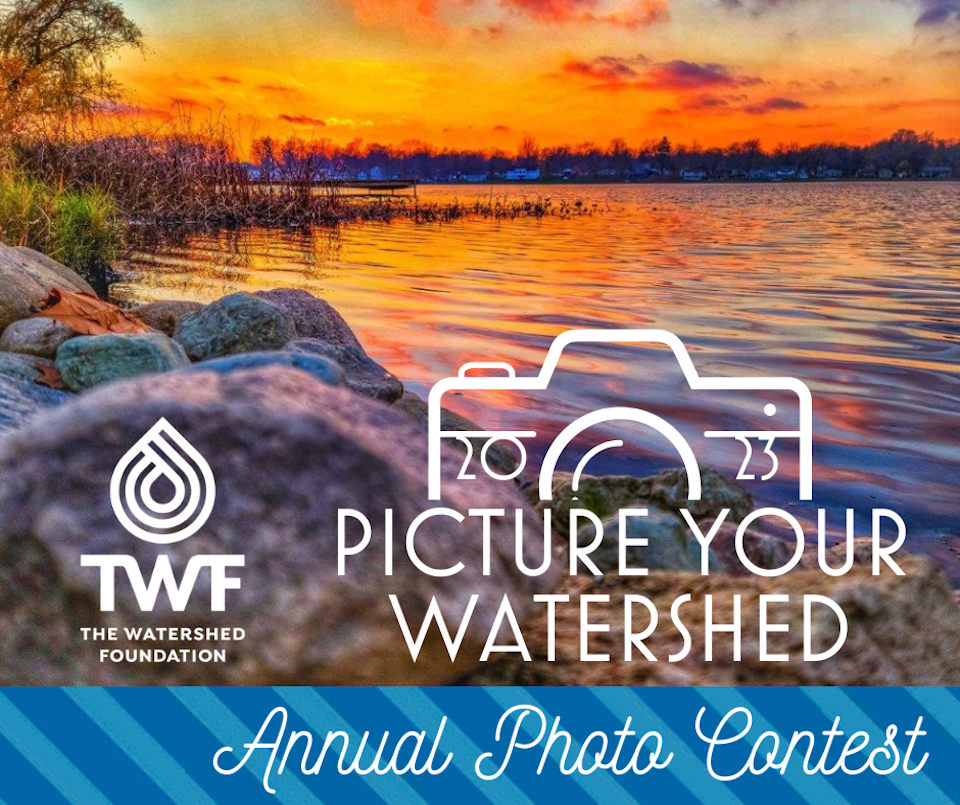 WHO CAN ENTER
The contest is open to participants of all ages.
WHAT TO ENTER
Images should showcase the Upper Tippecanoe River Watershed.
All photographs should accurately reflect the subject matter and the scene as it appeared.
You may enter multiple photos in multiple categories.
HOW TO ENTER
Each photo must be submitted electronically, through this website. 
Please be sure to review these Rules and Terms and fill out all required fields when submitting photos.
All photos submitted must include the photographer's name and contact information, location the image was taken, and the category in which to photo is to be judged.   
ELIGIBILITY
Entries may originate in any format — including, but not limited to digital files, digital prints, color transparencies, color prints, or black and white prints — so long as they are submitted electronically.
Previously published material for which non-exclusive rights were granted may be entered as long as you still maintain the right to grant us a license (see "Photographer's Rights" below). You must be able to disclose when and where the photo appeared previously to TWF upon request.
Photos that have been digitally altered beyond standard optimization (removal of dust, cropping, reasonable adjustments to exposure, color and contrast, etc.) will be disqualified.
Multiple exposures that have been combined to produce a single "High Dynamic Range" image are acceptable.
Images that do not meet these requirements may or may not be judged at the judging panel's sole discretion.
JUDGING
Images will be judged on originality, technical excellence, composition, overall impact and artistic merit.  Images will be judged in the following categories:
Lovin' the Lakes:  People engaged in lake activities – tubing, swimming, walking along the shore, etc
Wet 'n' Wildlife:  Animals and wildlife
Nature's Studio:  Landscapes and watery reflections
Pollution Solutions:  Capturing volunteer efforts and the fixes that protect our lakes
Memories of the Lakes: Vintage photos of life and loved ones at our local lakes
The judges will consist of a panel of qualified individuals. TWF shall determine winner eligibility in its sole and absolute discretion. All decisions made by the judges are final. TWF may request that winning photographs be submitted to TWF in their original resolution via email.
DEADLINES
Deadline for submitting entries is December 31, 2023. 
Voting for the People's Choice Awards will run from January 1 – January 31, 2024.
PHOTOGRAPHER'S RIGHTS
Your photographs help TWF complete its mission of protecting and improving water quality in the lakes and streams of the Upper Tippecanoe Watershed. Thank you for taking action through your photography!
When you submit your photograph to the Picture Your Watershed Photo Contest, you grant TWF a royalty-free, nonexclusive right, in perpetuity, to:
Use the photograph on the Internet in support of our mission.
Use the photograph in TWF's non-commercial communications.
Provide your photograph to other individuals and organizations for non-commercial use, TWF-related use in news stories, newsletters, reports, slide shows, displays, web pages, and the like.
Use your name, city, state of residence – and location where the photograph was taken (i.e. lake name) – in promotions and other publications.
Keep the files provided, and to archive the images on CD or in other electronic forms, so that your photos can be used to support our mission and be properly credited.
QUESTIONS
Questions and inquiries about contest rules can be emailed to marketing@watershedfoundation.org.
Legal Conditions
By entering this contest, you agree to certain all of the terms and conditions relating to this contest and you are responsible for understanding your rights.
By entering, participants agree to indemnify, defend and hold harmless The Watershed Foundation (herein after "TWF"), its respective subsidiaries, affiliates, directors, officers, employees, attorneys, agents and representatives, from any and all third party liability for any injuries, loss, claim, action, demand or damage of any kind arising from or in connection with the competition (collectively, "Losses"), including without limitation any third party claim for copyright infringement or a violation of an individual's right to privacy and/or publicity right. The Contest is void where prohibited by law.
Each entrant in the Contest (each a "Entrant") is responsible for ensuring that he or she has the right to submit the photos that he or she submits to the Contest per these rules.
You agree that any and all disputes that cannot be resolved with TWF, and causes of action arising out of or connected with this Contest, shall be resolved individually, without resort to any form of class action, before a court of competent jurisdiction located in Indiana, which court shall apply the laws of the State of Indiana without regard for rules of conflicts of law. IN ANY SUCH DISPUTE, PARTICIPANT SHALL NOT BE ENTITLED TO ANY PUNITIVE, SPECIAL, INDIRECT, INCIDENTAL OR CONSEQUENTIAL DAMAGES, INCLUDING WITHOUT LIMITATION ATTORNEYS' FEES, OR ANY DAMAGES OTHER THAN PARTICIPANT'S ACTUAL OUT-OF-POCKET EXPENSES (IF ANY) ASSOCIATED WITH PARTICIPATING IN THE CONTEST. YOU HEREBY WAIVE ANY RIGHTS TO HAVE DAMAGES MULTIPLIED OR INCREASED. The Contest and TWF's web site are provided "as is" without warranty of any kind, either express or implied.
TWF is not responsible for any incorrect or inaccurate information, whether caused by web site users or by any equipment or programming associated with or utilized in the photo competition, or by any technical or human error that may occur in the processing of submissions to the photo competition, including but not limited to any misprints or typographical errors. TWF assumes no responsibility for any error, omission, interruption, deletion, defect, delay in operation or transmission, communications line failure, theft or destruction or unauthorized access to, or alteration of, entries. TWF is not responsible for any problems or technical malfunction of any telephone network or lines, computer equipment, servers, providers, computer on-line systems, software, or failure of email on account of technical problems or traffic congestion on the Internet or at any web site, including injury or damage to participant's or to any other person's computer related to or resulting from participating or uploading images or information in the photo contest.
If, for any reason, the photo competition is not capable of completion as planned, including but not limited to, any reason of infection by computer virus, bugs, tampering, unauthorized intervention, fraud, technical failures or any other causes beyond the control of TWF that corrupt or affect the administration, security, fairness, integrity or proper conduct of the photo competition, TWF reserves the right at its sole discretion to cancel, terminate, modify or suspend the photo competition.