Green Infrastructure Workshop
Workshops
November 15 @ 9:00 am

-

11:00 am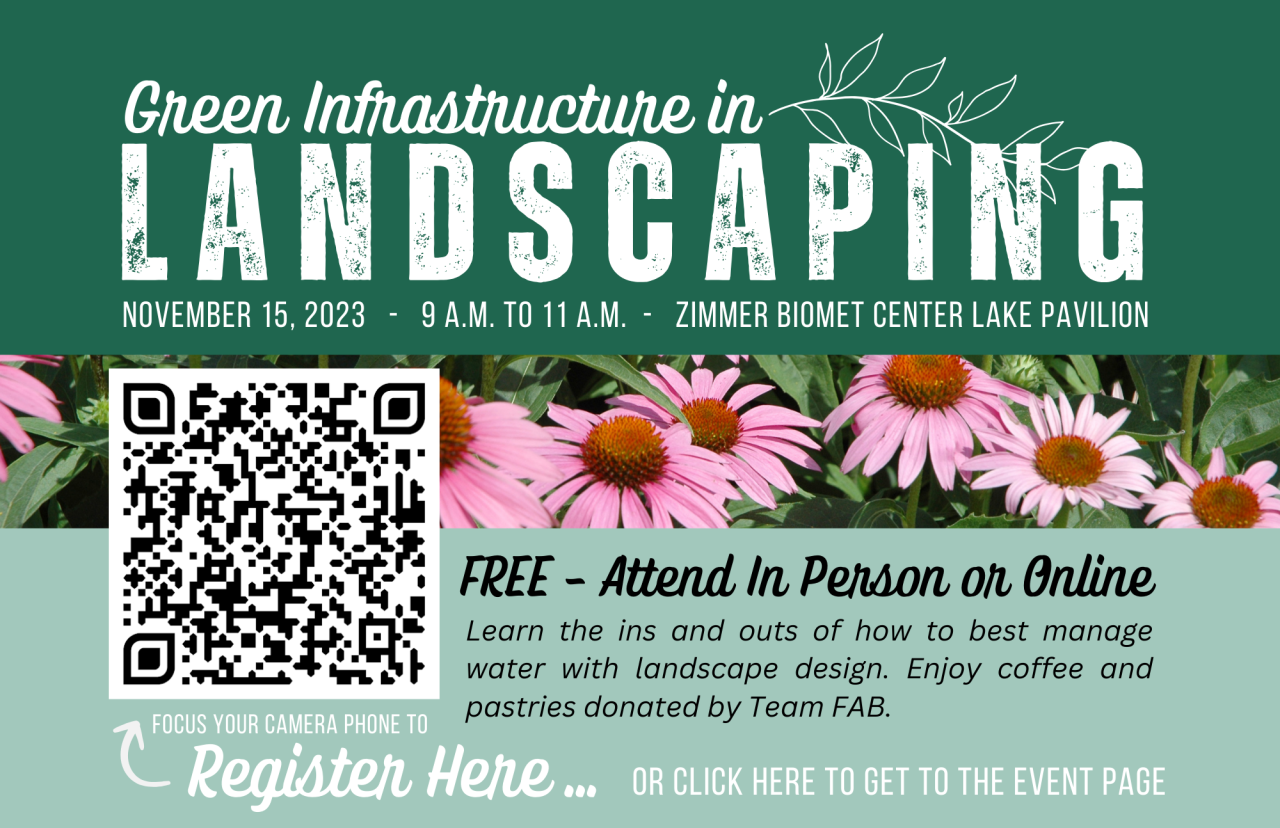 The Watershed Foundation, in collaboration with the Clean Waters Partnership, is thrilled to announce the Green Infrastructure in Landscaping Workshop, scheduled for November 15, 2023, from 9 to 11 a.m. at the Zimmer Biomet Center Lake Pavilion. This workshop is tailored for landscapers, facility managers, and anyone involved in landscaping decisions. Traditional stormwater management methods often led to unintended consequences such as erosion, flooding, and increased pollution.
The workshop will delve into innovative green landscaping techniques that mimic natural water cycles, slowing down, storing, and filtering stormwater where it falls. Keynote speaker Vanessa Rainwater, a seasoned expert in stormwater management, will share her insights, and a panel of experts from various organizations will participate in an open discussion, answering questions about the installation and maintenance of these plant-based solutions. Whether you work on individual homes or corporate properties, this event offers practical insights into integrating green infrastructure into landscape designs. The workshop is free to attend, and participants can choose between in-person or online options.
To register and learn more, visit https://tinyurl.com/CWPGreenInfrastructure or contact Caitlin Yoder at caitlin@watershedfoundation.org or call (574) 834-3242. Don't miss this chance to learn about cutting-edge green landscaping techniques and contribute to a more sustainable future.