Why the Simpson Family Supports TWF
Sunday, December 16, 2018
Posted by: TWF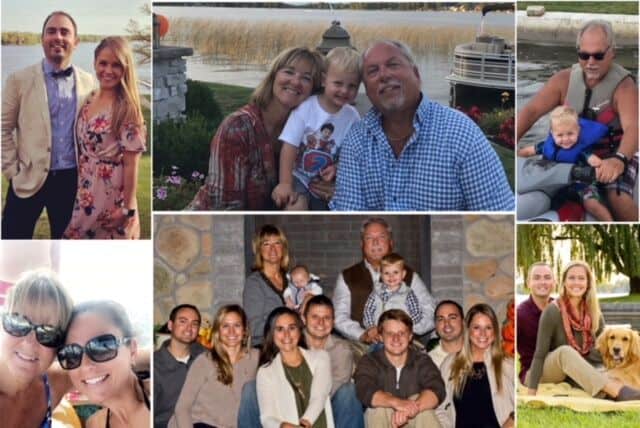 Chuck and Debbie Simpson bought their first house on Chapman Lake as young newlyweds in the early 1980s. They moved homes but have continued to live and raise their family on the lake for almost forty years.They don't miss a holiday celebration or a chance to enjoy this beautiful resource, often opening their home to host guests and to share their love of the lake.Their daughter was married on Chapman Lake, the beautiful bride even arriving by pontoon. The grandchildren's birthday parties are held on the back deck. They even enjoy winter sledding and four wheeling on the frozen water.
These pillars of the lake community have joined forces with The Watershed Foundation to become champions of healthy waters. Not only did they believe enough to donate and attend crucial meetings, but they lead by example. Their children Alli and Chas Simpson and Megan and Nick Simpson, who are Chapman Lake property owners, are also donors and key volunteers. Debbie says, "Making memories with my family and friends is one of the top goals in my life. I want to pass along lake life to my grandchildren and their children. We must protect the lakes by stopping pollution issues at the source and TWF is the organization which Chuck and I both support fully to do the job."
The Simpsons have dedicated themselves and their family to be TWF lake stewards, won't you join them?