We love your 'Memories of the Lakes'
Tuesday, November 8, 2022
Posted by: TWF
To celebrate The Watershed Foundation's 25th anniversary, we invited our friends and supporters to send us vintage photos of our lakes and watershed, along with a few words about what those memories mean to them.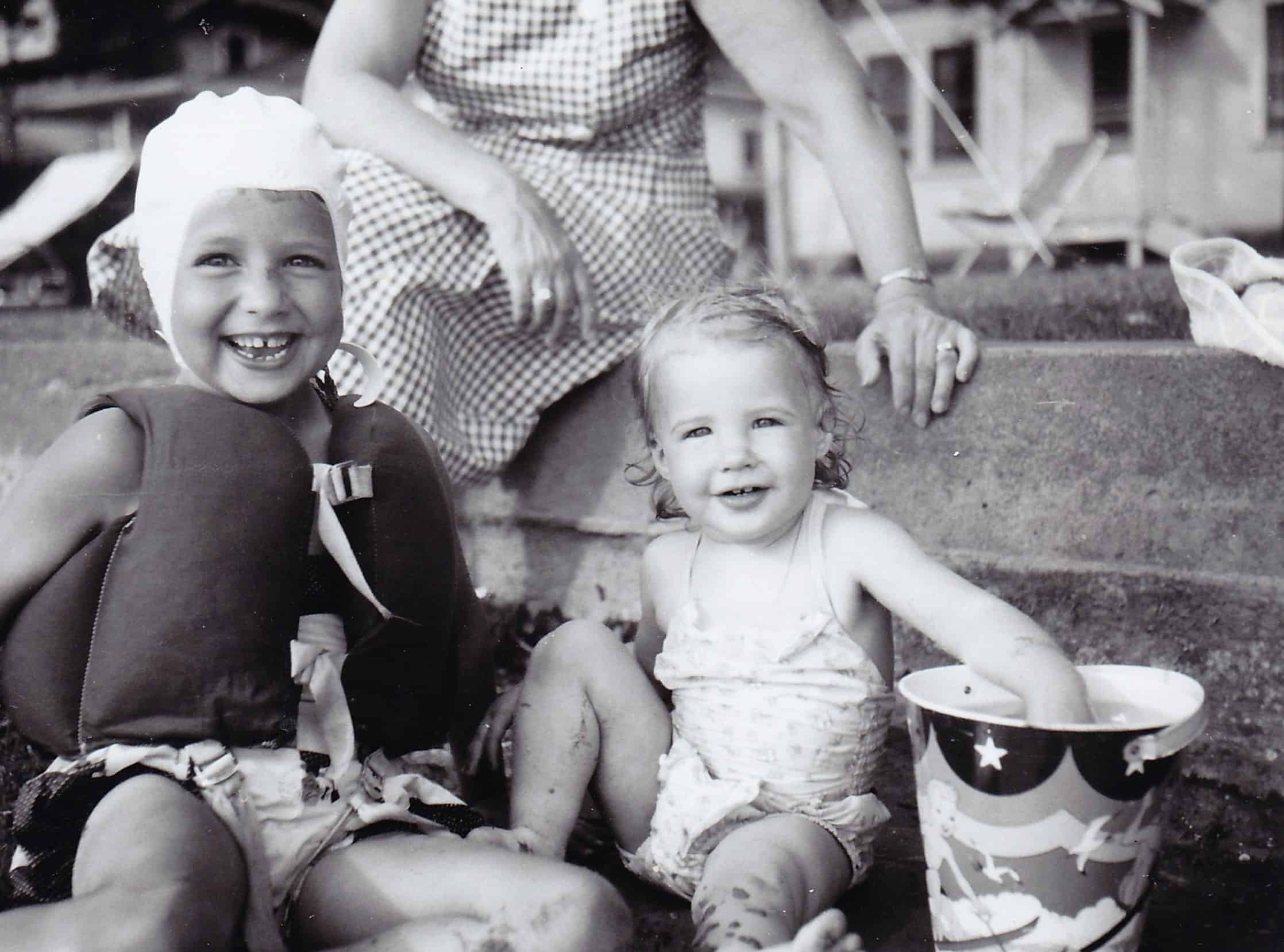 Participants shared photos of bright summer days, beloved boats and homes, children learning to swim and ski, sultry afternoons on the pier with a fishing pole, and young ones delighted with their first catch in hand.
They told stories of grandparents and grandchildren and decades-old traditions, of family gatherings, falling in love, and bonds strengthened on and near the water.
As the TWF staff looked through the submissions, one thing became clear: in so many ways, our hearts are deeply connected to the lakes. They offer us peace and joy. They bring us together.
We were honored to receive so many cherished memories! Our team voted and we chose Nancy Robbins as our prize winner. She will receive a photography package from Jamie Plack Photography.
Here are a few excerpts from our favorite entries:
Penny Candies & The Jukebox
"One of my fondest childhood memories is of my baby brother and I walking down the landing to Black's Grocery Store for penny candy. Mrs. Black had the patience of Job waiting for us to decide how to spend that quarter. Off we would go back to the cottage with our little paper bags full of penny candies. As we got older, we would get ice creams and sit on the grocery porch and listen to the jukebox."
Nancy Robbins, grand prize winner
Falling in Love at the Lake
"We were both on vacation for the summer, George at one of the small lakes and (me) with a group of girls at Lake Webster. We met on the Armstrong Road, the guys in a car and the girls were walking…We continued dating and were married December 7, 1950…Finally, we moved to North Webster and purchased a home on second trail, off the same road where we met, years before. I am still living on second trail at the age of 92 and still have a pier on the lake."
Donna Hinsdale
Summer Night Surprises & Rides on the Liki Tiki
"The best memories of the lake are swimming and boating. Dad would give evening boat rides on the Liki Tiki, our pontoon. The grandkids would fall asleep during the ride after a full day of swimming and a hearty supper. Sometimes, there would be late-night swimming with (ahem) limited apparel. You always had to be careful who was still in the house because they would enjoy turning on the outside pier light suddenly to surprise, and expose, the swimmers."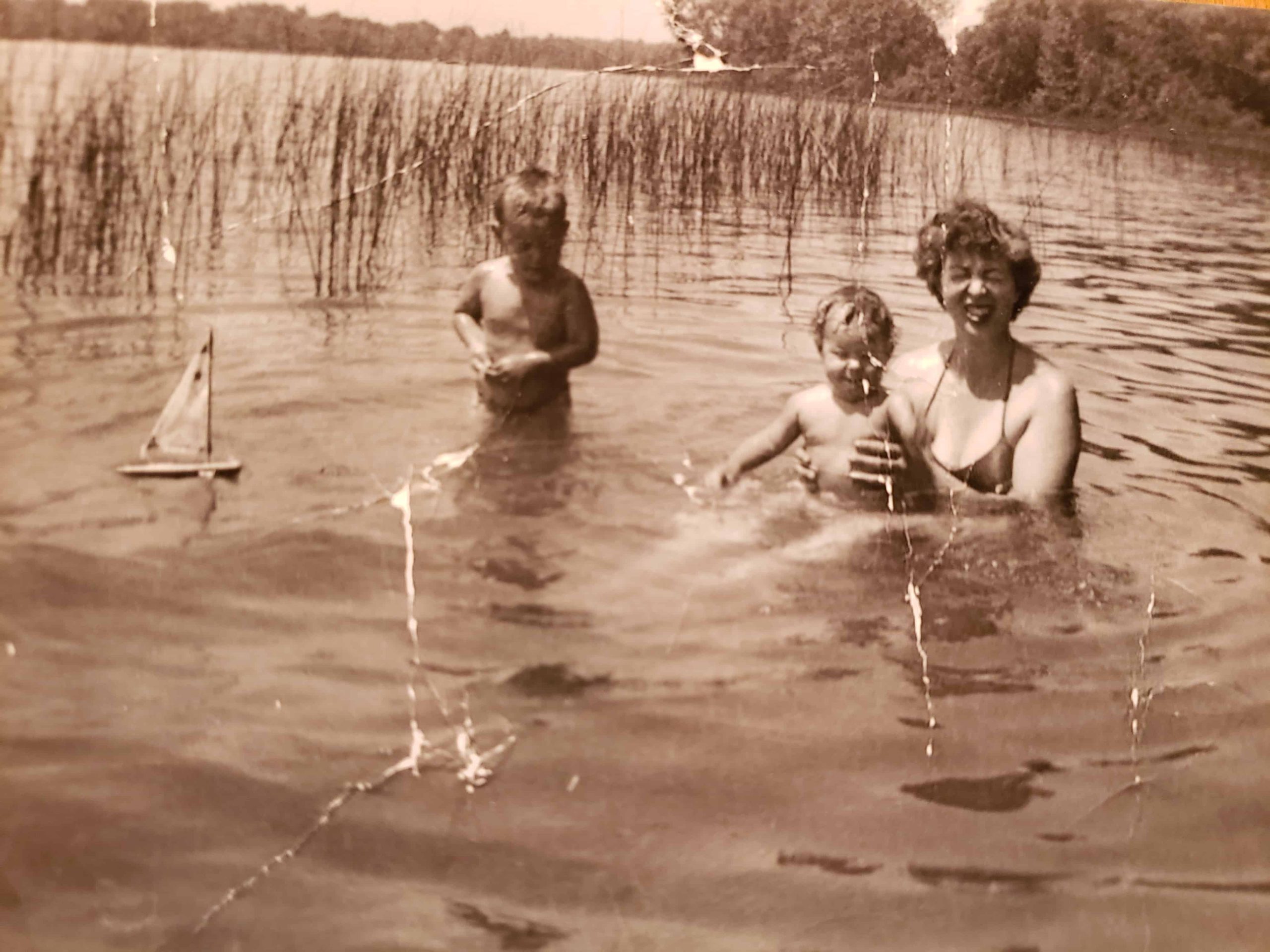 Denise McCann
Turtle Races
"My brothers and I looked forward to the end of school because we knew we would spend a few weeks at the lake with Meema and Grandad. Immediately upon arrival I would spring from the car, grab my turtle net and begin my hunt! I was this tiny little girl creeping along the sea wall scooping up every turtle possible. Meema would save all her plastic margarine tubs and other bowls for me to put turtles in. The turtles were needed for the big race! They were collected over a couple days, fed bugs and water, and then were lined up all together to see which one would make it back to the water first to be declared the winner. The race was repeated on every trip to the lake and I would spend hours on the hunt with my trusty net. The biggest race was between 23 turtles!"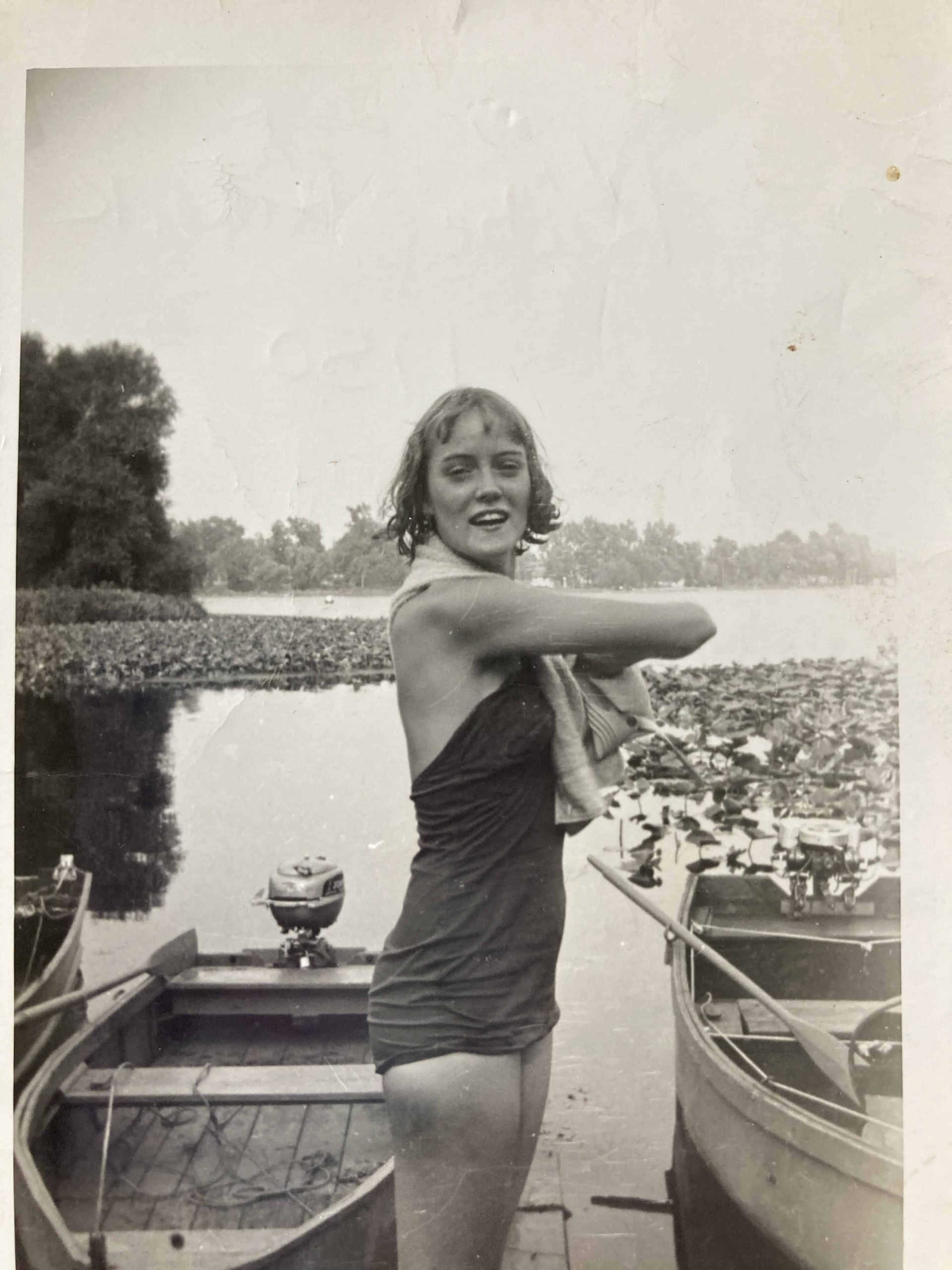 Linda Chastain
Memories of the Moon Landing
"As an 11 year old camper (at Camp Dick Runyan, now part of Camp Crosley), I watched Neil Armstrong walk on the moon on a small black and white TV that the director, Roger Carey, had gathered everyone around. I have visited and taken pictures at the camp to commemorate the 25th, 30th, 45th and 50th anniversaries of the moon landing."
Kathy (Amick) Fife
Thank you to Jamie Plack Photography for contributing our grand prize. Thank you also to everyone who participated in sharing their treasured memories and photos.