Rafting Week provides on-the-water experience for local students
Wednesday, September 7, 2022
Posted by: TWF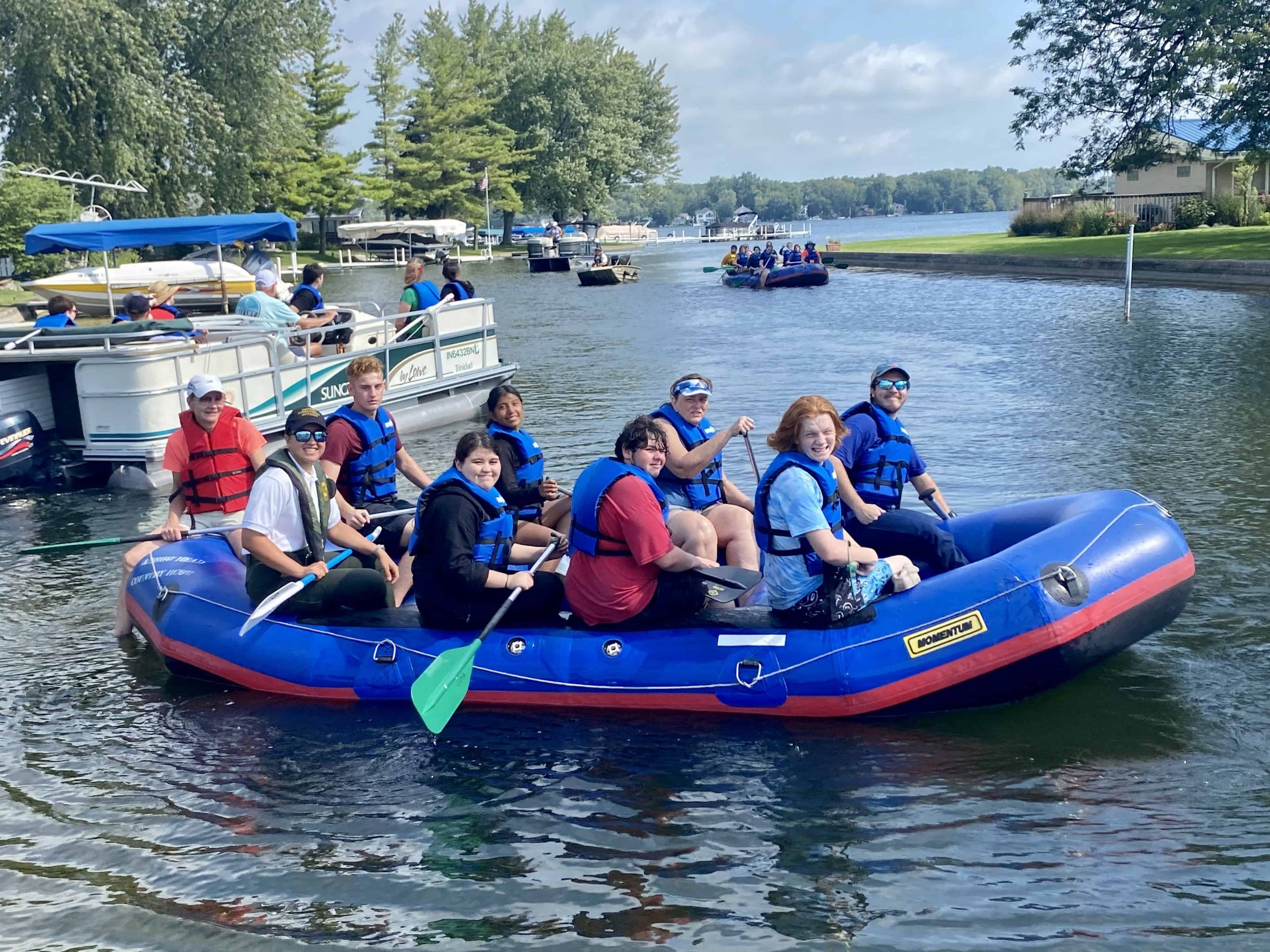 The Watershed Foundation enthusiastically participated in the annual Rafting Week activities in Kosciusko County during the last week of August.
This annual educational program provides THE BEST on-the-water learning about our lakes, streams and wetlands, introducing students to our watershed. For some students, this is the first time they've ever been given an opportunity enjoy our local waters! We hosted Environmental Science students from Warsaw Community High School on Monday, August 26. Sixth graders from Madison, Washington, Jefferson and Claypool elementary schools rounded out the week.
This is a collaborative effort is organized by the Kosciusko County Soil and Water Conservation District with volunteers from The Watershed Foundation, Lake Tippecanoe Property Owners Association, Indiana Department of Natural Resources, Merry Lea Environmental Learning Center of Goshen College, Camp Mack and Camp Crosley YMCA among many others.