Rafting Week: A day on the water to inspire a lifelong love of the lake
Tuesday, September 5, 2023
Posted by: TWF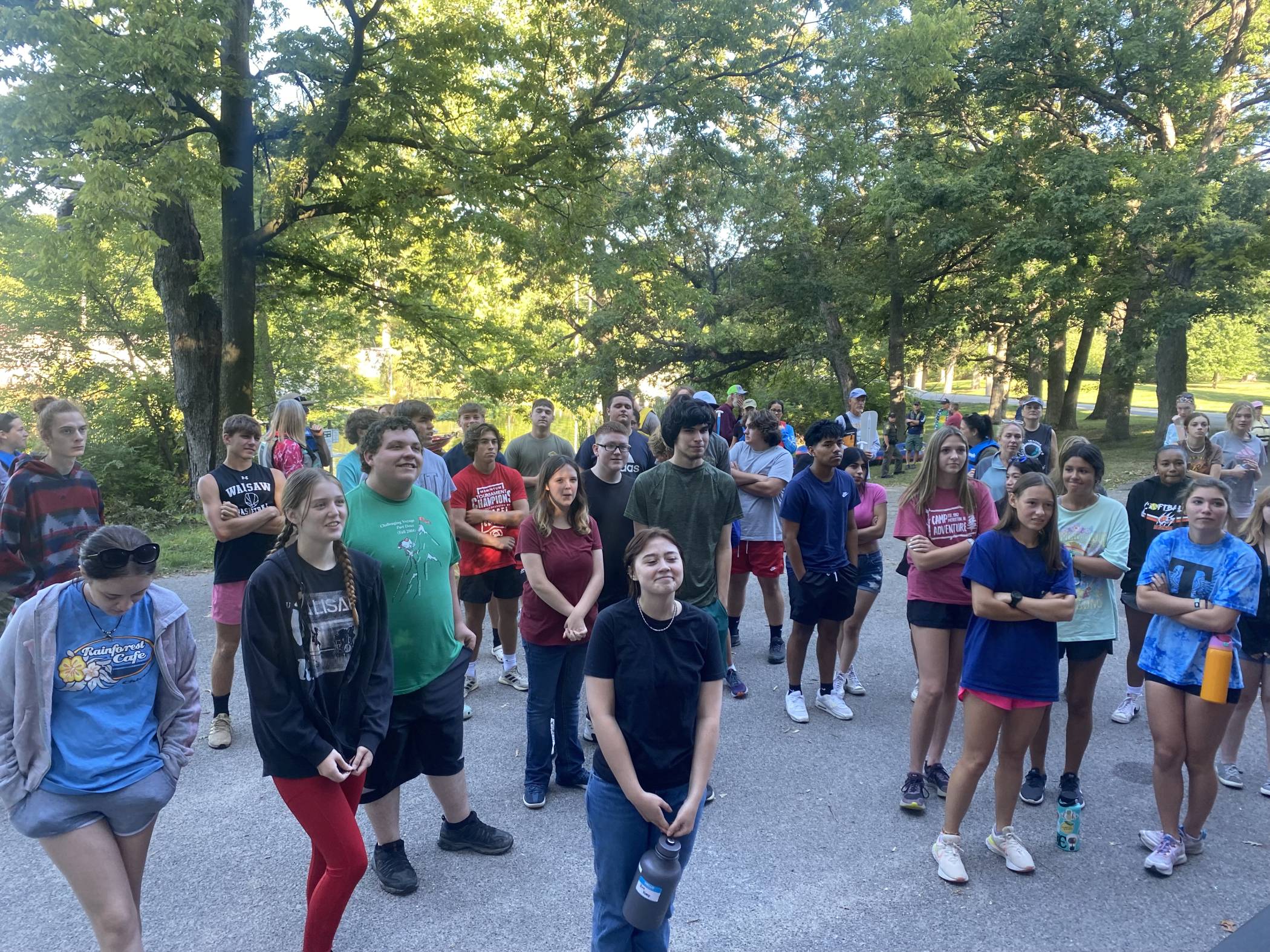 The Watershed Foundation took to the lakes for the 15th annual Rafting Week extravaganza in Kosciusko County, making waves throughout the last week of August!
For many students, the annual Rafting Week provides their very first opportunity to enjoy a recreational experience in our amazing watershed. Some of these young explorers have never had the chance to enjoy into our local waters before, but we're changing that!
Environmental Science students from Warsaw Community High School got to be the trailblazers of Rafting Week! The rest of the week was a whirlwind of excitement with sixth graders from Madison, Washington, Jefferson, and Claypool elementary schools jumping into the action.
And guess what? This whole aquatic adventure isn't just the work of a single superhero organization. It's a mega-cool, mega-collaborative effort put together by the Kosciusko County Soil and Water Conservation District, featuring a team of passionate volunteers from The Watershed Foundation, Camp Crosley YMCA, the Lake Tippecanoe Property Owners Association, Jason Brown, NRCS, Local Indiana DNR Division of Law Enforcement conservation officers, Merry Lea Environmental Learning Center of Goshen College, Kosciusko County Indiana Master Naturalists, State of Indiana Cooperative Invasives Management, Pheasants Forever, Quail Forever in Indiana, Indiana State Department of Agriculture, and many other volunteers for serving as raft guides and on our land crew!, and a whole bunch of other awesome folks! Together, we're inspiring young people to begin a lifelong love of the lakes.