The Parcell's lake legacy begins with a love story
Tuesday, October 31, 2023
Posted by: TWF
Joy and Jerry Parcell's lake story begins with a love story.
In the 1940s, a young couple named Jim and Mary began visiting Lake Tippecanoe, staying in rustic cottages at a lakeside camp owned by Jim's aunt. They married and had three daughters, and in the early 1960s, they brought their girls to the lake for the first time. Just a few years later, the Robertsons moved to the lake full-time.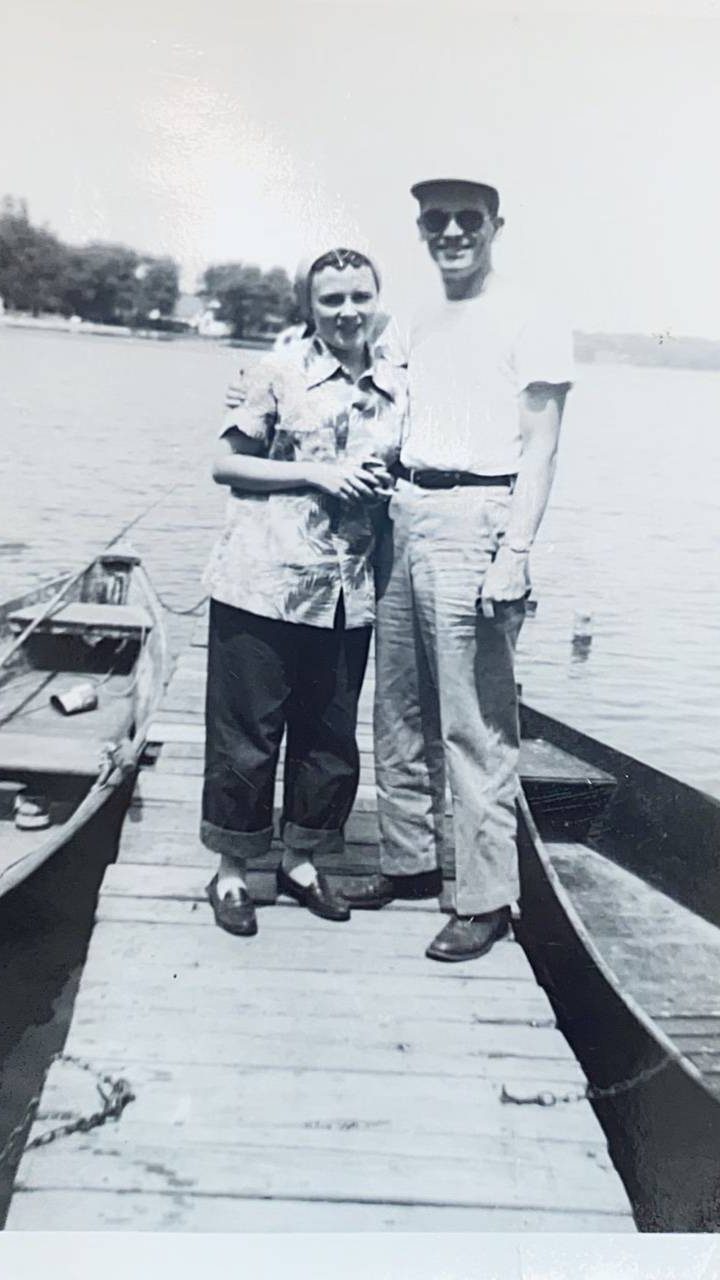 Trading a larger city for a small, rural community was an adjustment, says Joy Parcell, who was 13 when her family relocated. "It was quite different, but we thanked our dad for moving us here." Because Joy, Jean, and Jan loved lake life.
"It was so much fun!" Joy recalls. The girls would float in the lake, lay on the front porch in the sun, or walk to The Hobnob, the local minimart, to buy lime green sherbet. For a couple of summers, Joy also worked the concessions stand at the Tippy Dance Hall, a thriving spot for lake nightlife. When summer came to an end, the Robertson sisters watched their friends and cousins pack and go home, knowing they didn't have to. The lake was home.
Over the years, the Robertsons sold some of the cottages, but two remained in the family, eventually passing to Joy's mother, Mary. After she passed, the family found Mary's instructions: Here's some receipts for if you ever sell the lake houses…DON'T.
So they didn't.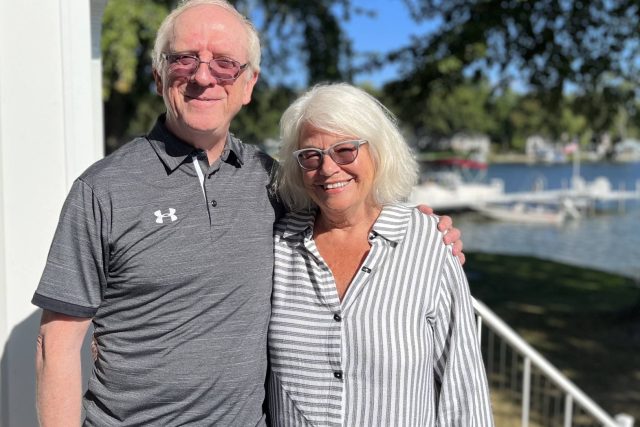 Joy and Jerry own the properties now. In 2022, they remodeled Mary's cottage and moved to Tippy full-time. For Joy, it's a homecoming. "I'm back here at Mom's. We think we hear her every now and again, her and my sister Jean."
The Parcells have loved Lake Tippecanoe for 60 years now. Aside from its natural beauty and the fun of lake life, what Joy and Jerry enjoy most is sharing the lake with other people. This Fourth of July, they hosted a family gathering. "It did my heart so well," says Joy. "The kids were floating and playing right here, like it used to be. It was just full circle. And that's what I wanted."
For Joy and Jerry, the lake is more than a family vacation spot. It holds their family history, and it will be part of their family's future–a legacy worth protecting. That's one reason they began supporting The Watershed Foundation in 2014. They're also members of the Lake Legacy Club, a generous, forward-thinking group of supporters who include TWF in their estate planning. For the Parcells, this kind of gift matches their desire to continue creating a family lake legacy. "It was kind of a no-brainer," Joy says. "We're so fortunate to have this." Without stewardship, "[the lake] won't be here forever." Jerry agrees. "We're only borrowing it. It's not ours. It's everybody else's too, don't you think? So we have to take care of it."
We're so grateful to the Parcells for their generosity and their vision of a healthy lake for future generations. To learn more about the Lakes Legacy Club, visit watershedfoundation.org/planned-gifts/