Cheers to Clean Lakes in the New Year!
Wednesday, December 31, 2014 - 11:23am
Thank you! TWF supporters met our match challenges provided by Bart's Water Sports and Explorer Van within 12 hours. Wow!
It's so wonderful to witness how many people truly love our lakes...and understand how all gifts to TWF support clean water and healthy lakes now and for the future.
And until Midnight 12/31/14, your contribution to protect and improve our lakes will be doubled through the generosity of 2 more local businesses!

will match up to $2,000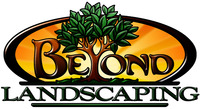 will match up to $1,000
Make a tax-deductible donation before the end of the year and it will be doubled!
Happy New Year!